How to convert Windows Live Mail to PDF format?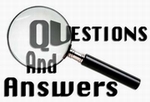 I am using Windows 7 Mail from long time so my mailbox is full now; I just want to convert some of my mails into Adobe PDF so that I can use it in future. I have just tried many eml pdf conversion tools but it can't convert all my email details. So looking for an reliable solution which converts all my eml email details, attachments, etc to pdf format. Is there any converter tool available?
Answer : Yes. To convert your EML into PDF format you must try the reliable and the excellent Live Mail into pdf converter program. Our program easily converts all your eml email details such as; header elements, attachments or embedded attachments, email contents, images, hyperlinks and other details in a proper manner. This program easily makes your Live Mail emails readable into Adobe .PDF format without loss of any email data.
Our Windows Live Mail to pdf application offers you to save your converted PDF files according to users choice.
EML to PDF Converter is an Windows based software application as you can run this tool into all Windows OS - 98, 2002, 2003, XP, Vista and Windows 7.
Try Windows Live Mail to PDF FREE : (Convert 10 EML Only)